Solo Open
17th July 2021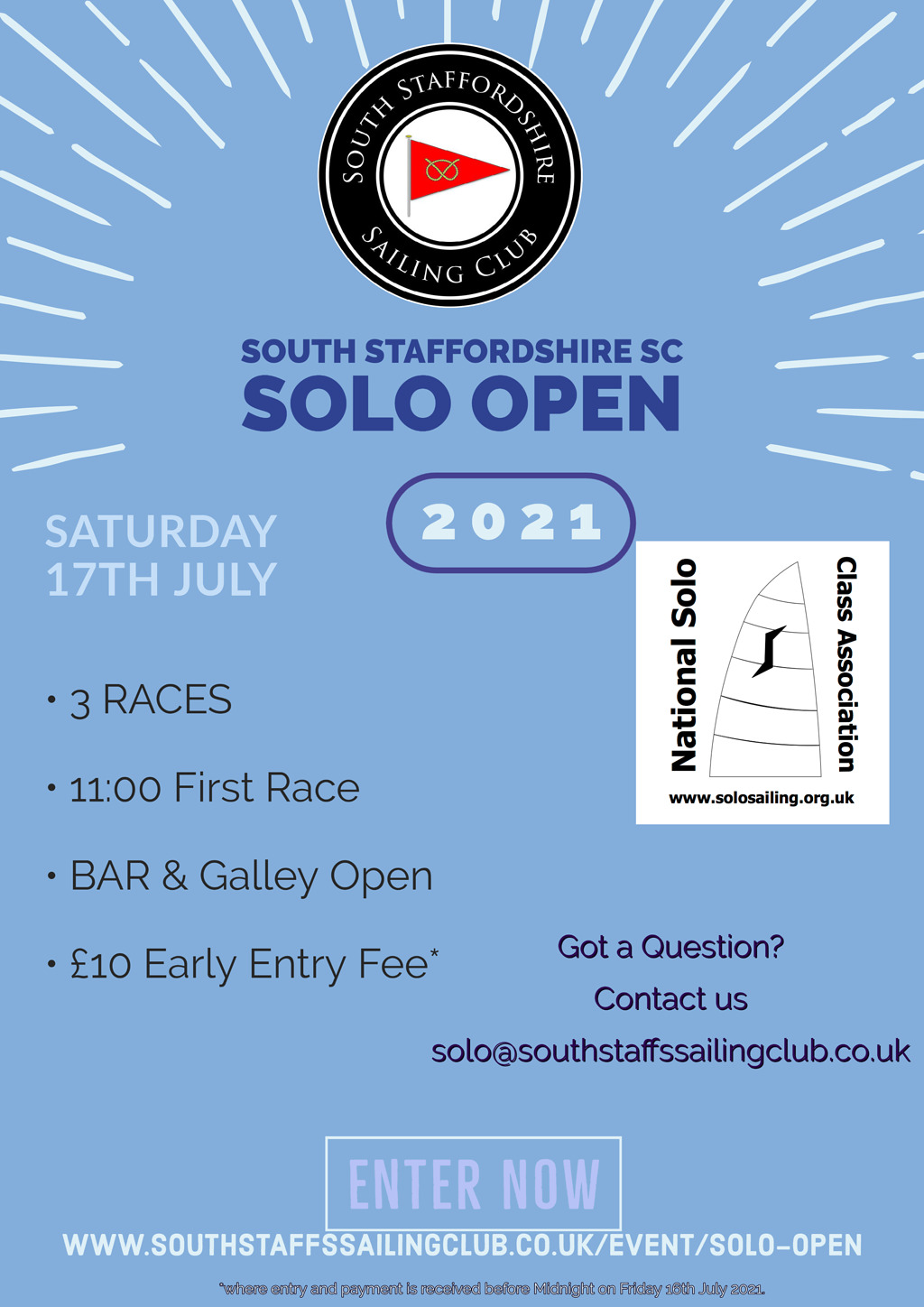 South Staffordshire Sailing Club
2021 Solo Open at South Staffs! Entries are now open please click the green "Book" button, SSSC members please login in to the Portal, visiting sailors please click "Create account" to book your entry and provide your name and basic contact details.
Please check out our mailing lists on the portal menu (once you've created an account) if you would like to receive advance notice of future class specific events.
Downloads
Tickets
Booking
Please visit the club website to book this event.
Last updated 5:47pm on 10 July 2021